În acest moment nu există un set de norme clare și 100% predictibile pentru a organiza Comic Con, însă am reușit să croim un eveniment care are un set de 6 măsuri pentru a crea un eveniment sigur și un eveniment care poate fi organizat conform legislației care urmează să fie actualizată pentru luna August 2021.

Cele șase măsuri pe care East European Comic Con se bazează în 2021, sunt: accesul verificat, numărul de participanți este limitat (5000), sesiuni de maxim 5 ore, cu pauze de dezinfectare între acestea, o igienă sporită a mâinilor și, desigur, masca de protecție.
În primele două zile (26-27 august), evenimentul este dedicat celor care doresc să viziteze standurile expoziționale și magazinele prezente, iar în 28-29 August va avea că invitați actori din cele mai populare seriale și filme de la Hollywood. Evenimentul se va desfășura în București la Romexpo, în pavilioanele B1 și B2 și pe aleea din fața acestora pe o suprafață de peste 35000 mp.

Cel de-al doilea actor invitat la ediția de anul acesta este Michael Malarkey, cunoscut publicului larg pentru interpretarea lui Lorenzo St. John din populara serie, The Vampire Diaries. Rolul său a fost recurent începând cu sezonul al 5-lea, iar în ultimele sezoane a câștigat multă simpatie din partea fanilor și a scenariștilor care l-au avansat în rândul personajelor principale.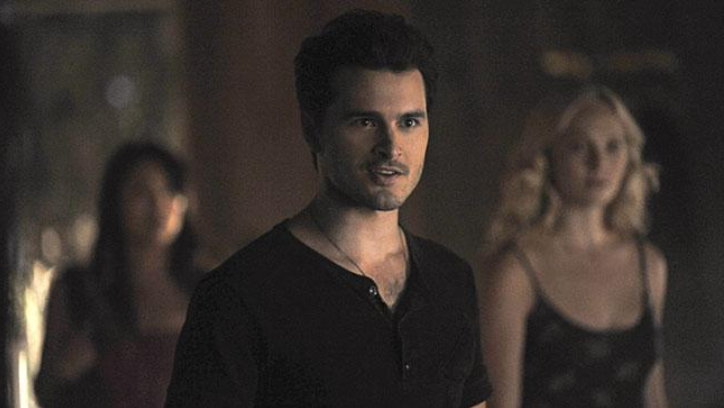 Actorul american s-a remarcat la început prin activitatea sa în lumea teatrului, prima apariție notabilă fiind în piesă Spring Storm, scrisă de Tennessee Williams. Mai apoi, a reușit să impresioneze în rolurile lui Jay Gatsby (în The Great Gatsby) și Elvis Presley (în Million Dollar Quartet). Malarkey s-a orientat către lumea serialelor și a obținut primul rol în 2011 într-un episod din Curiosity, iar în 2013, a ajuns în distribuția The Vampires Diaries, unul dintre cele mai populare serii americane, câștigător a 4 People's Choice Award la care se adaugă mai multe trofee Teen Choice Awards.
Michael Malarkey este și un muzician talentat având la activ 2 EP-uri și 2 albume, cel mai recent, Graveracer, care a apărut în 2020.

Actorul va fi prezent în toate sesiunile din ambele zile de Comic Con Summer Limited Edition: Sâmbătă, 28 August și Duminică, 29 August, în intervalele 09:30 – 14:30 și 16:00 – 21:00.

Malarkey i se alătură lui Ed Westwick, primul invitat anunțat la Comic Con, cunoscut pentru rolul lui Chuck Bass din fenomenul Gossip Girl.

Biletele pentru fiecare sesiune în parte sunt disponibile pe www.comic-con.ro.

Evenimentele, Comic Con Expo Market și Summer Limited Edition vor avea împreuna 7 sesiuni – Joi 26 August 16:00 – 20:00; Vineri 12:00 – 16:00 și 17:30 – 21:30, iar Sâmbătă și Duminică intervalele sunt 09:30 – 14:30 și 16:00 – 21:00. Pentru fiecare sesiune este necesară achiziționarea unui bilet.
Cei care dețin deja un bilet la eveniment și doresc să participe la ediția din luna August, trebuie să intre pe entertix.ro/eecc și să introducă codul de pe bilet, iar în pasul următor să aleagă sesiunile la care doresc să participe. Pentru fiecare zi de eveniment aferentă biletului, aceștia pot alege o singura sesiune.

Fiecare sesiune va fi limitată la un număr maxim de 4000 de bilete, capacitatea până la 5000 va fi acoperită de echipa evenimentului, voluntari, expozanți, invitați și un număr de siguranță pentru a nu fi depășită capacitatea.

Desigur, cei care nu reușesc să ajungă la ediția de la finalul lunii august, pot păstra biletul pentru edițiile din 2022, pot folosi suma aferentă biletului în magazinul online de unde pot achiziționa produse Comic Con (tricouri, stickere, ghiozdane, postere, magneti etc.) sau pot solicita restituirea sumei după ce evenimentul din luna august s-a desfășurat.

Pentru a descoperi mai multe detalii despre accesul la eveniment, măsurile de siguranță îi invităm pe participanți să viziteze https://comic-con.ro/
Setul de măsuri intitulat Comic Con 6 Layers of Protection este compus din:

Accesul Verificat. Participanții vor putea participa la eveniment dacă prezintă unul din cele 3 documente:
un certificat de vaccinare mai vechi de 10 zile
un certificat de testare (rapidă) Antigen cu rezultat negativ efectuat cu maxim 24 ore de la încheierea sesiunii la care participă,
un certificat de testare RT-PCR cu rezultat negativ efectuat cu maxim 72 ore de la încheierea sesiunii la care participă.
Numărul Limitat de Persoane. Pentru a oferi un spațiu aerisit și a diminua riscul pentru participanți, dar în același timp să putem funcționa în parametrii legali, vom limita accesul la 5000 de persoane / sesiune.
Numărul de ore limitate. Numărul mare de ore consecutive ale evenimentului a fost redus la 40%. În fiecare zi vor fi 2 sesiuni de 4-5 ore fiecare, pentru a limita riscul unei interacțiuni îndelungate, însă făra a compromite experiența Comic Con.
Pauze de Dezinfectare. Între cele două sesiuni, vor exista pauze de 90 de minute, pentru a curăța și dezinfecta spațiile comune și toaletele, dar și pentru a ne pregăti să întâmpinăm următoarele 5000 de persoane.
Dezinfectant de mâini. Vom poziționa dezinfectant de mâini în mai multe zone importante, unde persoanele interacționează fizic: Zona de Acces, Aleea Artiștilor, Zona de Gaming, Zona Actorilor, Zona Expozanților, Zona exterioară de alimentație.
Masca de Protecție. Indiferent că este vorba de interior sau exterior, masca de protecție trebuie purtată în toate zonele aglomerate.