You know, December was fun, holidays and all, but did you ever go to an Amorphis show in January? One that was announced in August 2018? The hype is real, I am telling you. So, on this very cold evening of 22 January, in the year of Metallica/Slayer and others big gigs, I ice-skated my way to Arenele Romane, the Venue where the first big show of the year would take place. An interesting mix of Soilwork, Jinger and Nailed to Obscurity starring the finish classics of Amorphis.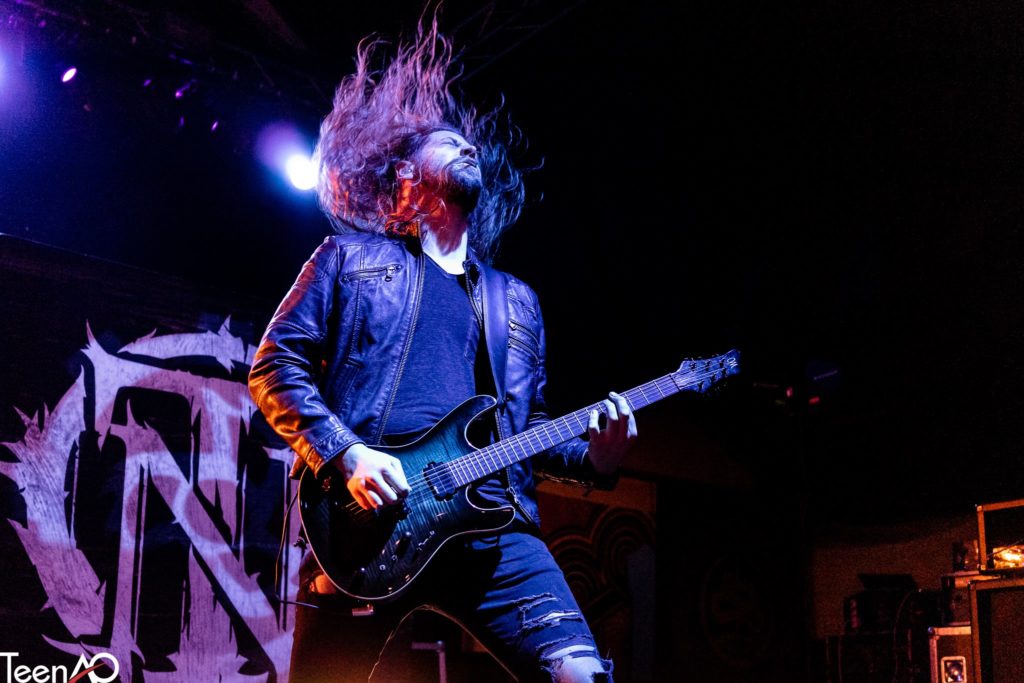 Nailed to Obscurity is a band I didn't know. Saw them on the poster and thought I'll give them the live chance, so I got there shortly after they started playing (on schedule). They caught my attention really fast, as I was quite confused about what I was listening to. Went there for some melodic death metal and got some really nice mellow parts and clean vocals, combined with heavy guitar riffs and heavy drums (specific to the genre). Their approach to this style is definitely unique, with many twist and turns which gets you caught in a spiderweb. Even though I fell in love with their latest album "Black Frost", which might be the apex of their "experiments", I am eagerly waiting for a fifth studio album. Other than that, the show was really good, from Raimund's voice (which happens to have a wide-range in it, with smooth transitions from low growls to clean), to a very good sound, low dark lights and lots of energy and smiles. I am sure they already had many fans in the audience but everyone loved them, overall.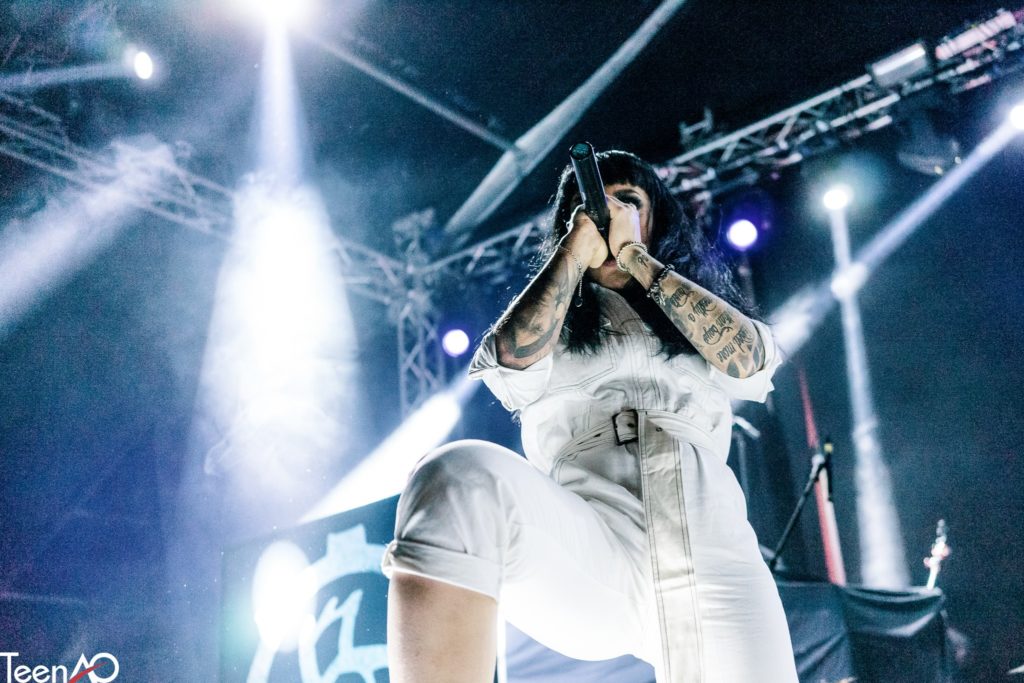 Jinger was a bit "outside" the line-up but still, put a hell of a show. Under some green and yellow cold lights, Tatiana showed again her great vocals skills, singing both with clean vocals and growls, with a contrast one has never seen before. It is really impressive how easy it seems for her to go from brutal, fast, low growl and high screams, to girlie clean vocals, a thing that can be enjoyed at its best on "Pisces". The metalcore/progressive band was the twist of the night, one that the audience loved, but of course, Jinger has a pretty big fanbase in Romania.  Still, there wasn't a lot of movement from the band on stage except for Tatiana, who kicks and punches and engages the crowd like a Xena of metal. The band knows their craft and they absolutely shred live, from the riffs to the intricate bass to the percussions and the dive-bombing bass drops, the band was on point.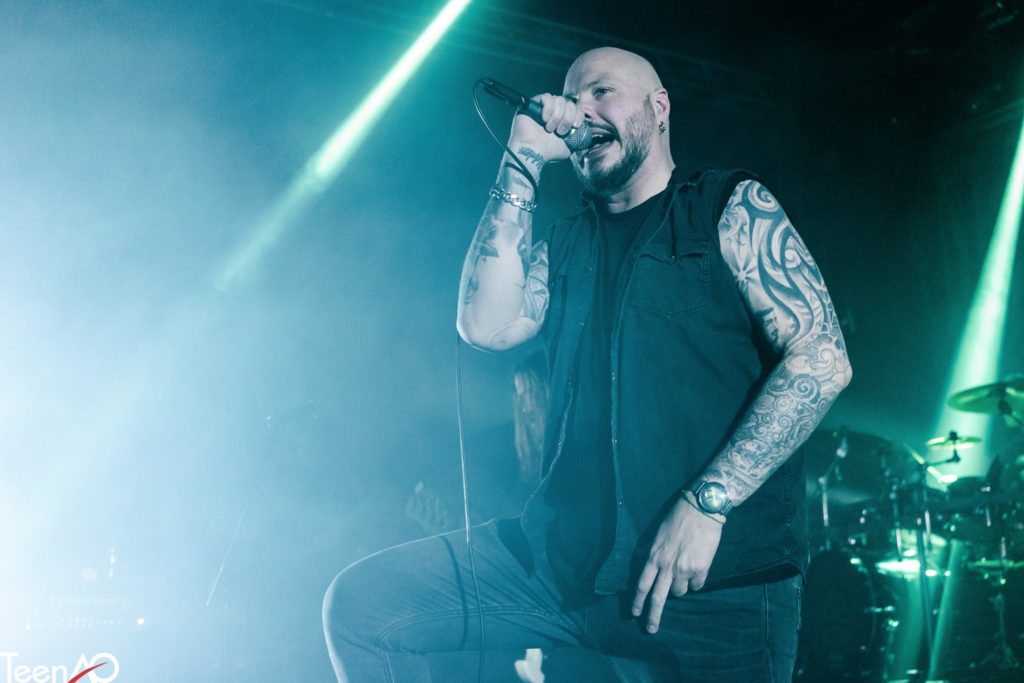 About Soilwork I can say one thing: they are better live than on record, which was clear from the start, as they got the's crowd attention within seconds. Dave and Sylvain's guitars wove an amazing mesh of riffs that match perfectly with Sven's keyboards. On the other side, Bjorn's vocals are the power behind every moshpit. As the night was getting closer to the end, the venue was already boiling and getting really crowded, so the band had plenty to work with. Soilwork is all about power and energy and they managed to give us a great collection of old and new songs from the treasure trove that is the band's back catalogue. Also, the chemistry between those up onstage and those in the audience is very real and pretty catchy. No matter how much you'll try to get over and focus on something else, you'll fail. The show was a full-speed ride.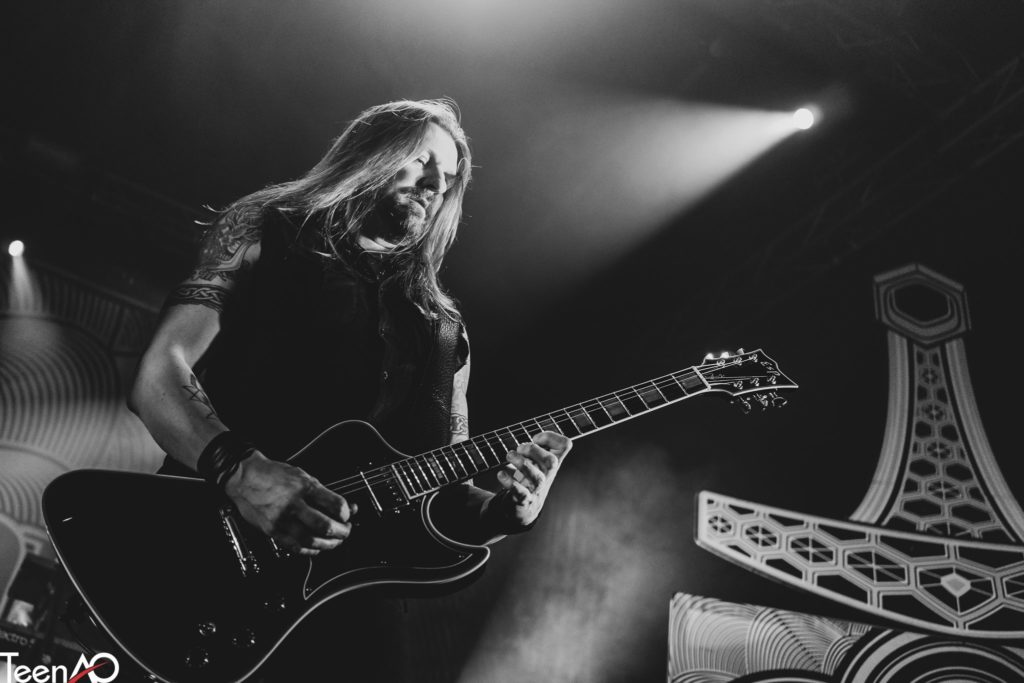 After a short soundcheck and a session of equipment moving, Amorphis finally came on the stage. Well, not immediately, but after a short tease with the intro from "The Bee". The tension was growing and the public became really impatient as we all were waiting for Tomi Joutsen to take over. The concert started exactly as the song goes, with a wave of power and energy. We got the chance to enjoy songs from "Queen of Time" as Wrong Direction or Message in the Amber, but also some old "trademark"Amorphis songs. Silver Bride brought a general emotional state in the audience while House of Sleep raised all of our voices (not only when Tomi passed the microphone). There are some particular things that make Amorphis really impressive in a… different way. Their music has lots of soul and feeling, so the shows are usually full rides through hell and heaven. The connection between the band and the audience is also fantastic and you always get this feeling of "intimacy". Also, their live performance is so close to the recorded version, it hurts, no matter the venue or the location. This is a plus that makes every show more than a live experience. You resonate with the band, being on stage, you can see them, you can feel them (because the guys are very expressive and intense while they play)  but also get covered in emotions as you hear live what you're used to hearing in your earphones, 'cause that's where the journey of a fan usually begins.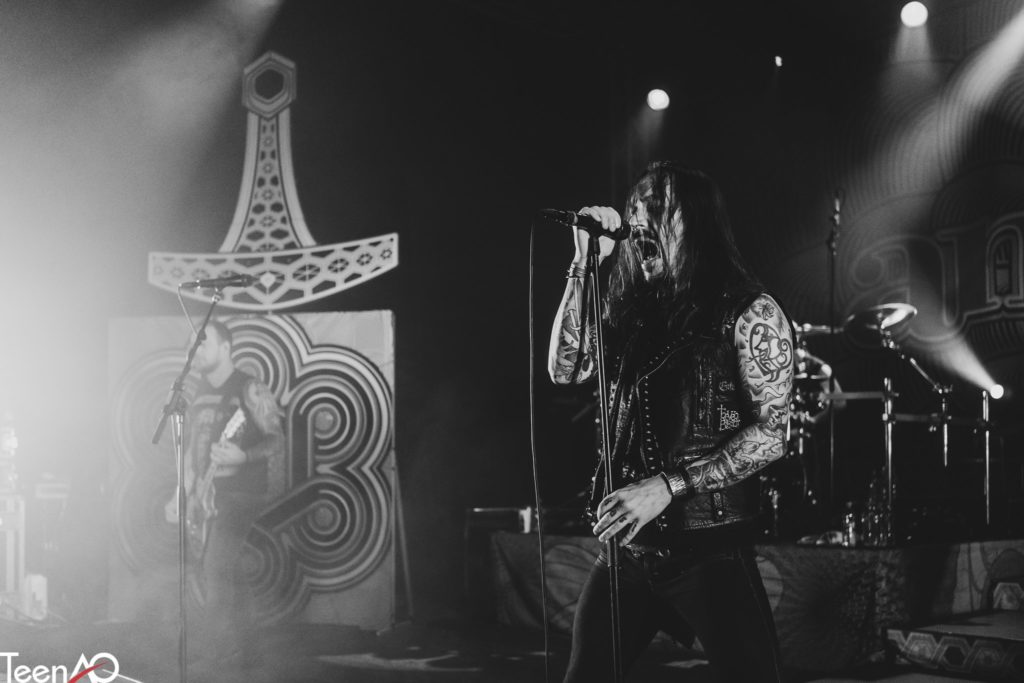 Regarding the organization, can't really complain about much. The venue was properly heated, the entrance had decent traffic so people didn't have to stay in cold too much. The bars were, as usual, always busy, with long lines, so maybe some more people on that area next time. Also, the merch stand was pretty impressive, with a wide range of possibilities (Amorphis and Jinger had some really nice t-shirt designs). Other than that, the sound and the lights were flawless. Congratulations to the engineers and everyone who made this happen. We're off to a good year!