Am asteptat cu nerabdare show-ul acesta inca de acum 2 ani cand a fost anuntat. Pandemia ne-a pus bete-n roate si a trebuit sa ne punem la bataie rabdarea pana anul acesta. Saptamana a fost plina de concerte mari la Romexpo, dar acesta este cel la care mi-am dorit inca din facultate sa ajung. Am ajuns in parcarea C pe la ora 6 in timp ce termometrul era blocat pe la 37°C la umbra. Accesul s-a facut relativ usor in locatie si mai toti cautam un loc bun sa vedem concertul. Primi pe scena au fost Vended, trupa din care fac parte doi componenti care au tați în Slipknot.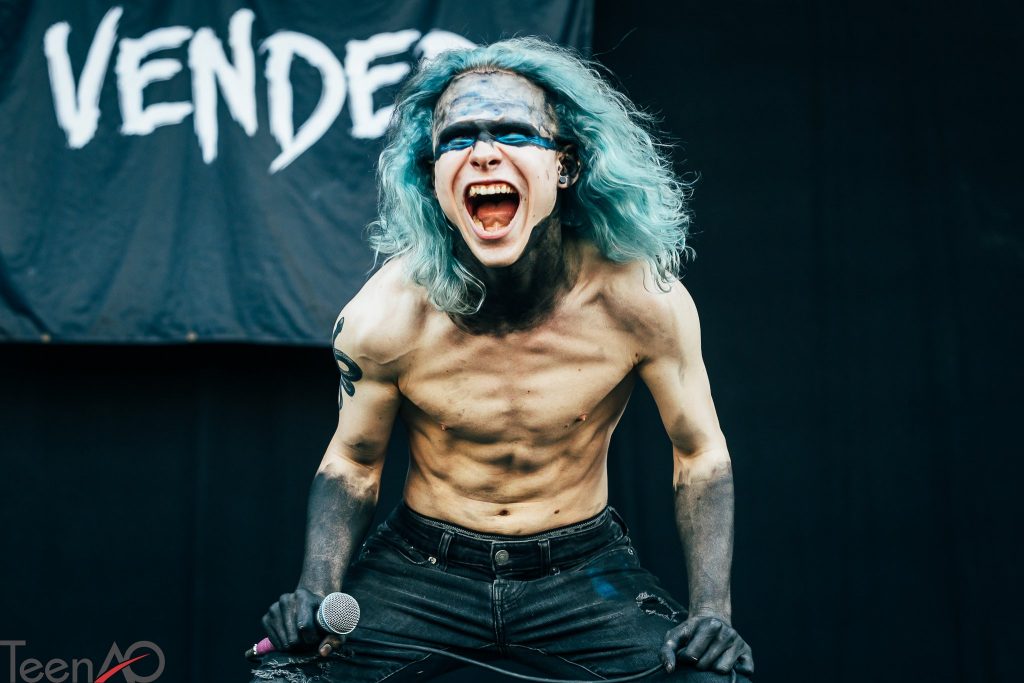 Cred ca pe langa presiunea oferita de publicul numeros, s-au adaugat si emotiile de a performa pe aceiasi scena cu parintele tau. Trupa atinge mai multe tipuri de metal: alternative metal, alternative rock, death metal, grindcore, groove metal, hard rock, heavy metal, metalcore, nu metal, pop rock, post-grunge, rap metal, shock rock, speed metal and thrash metal. Au cantat melodii de pe primul lor album lansat: What is it/Kill it (2021) si au sunat chiar bine.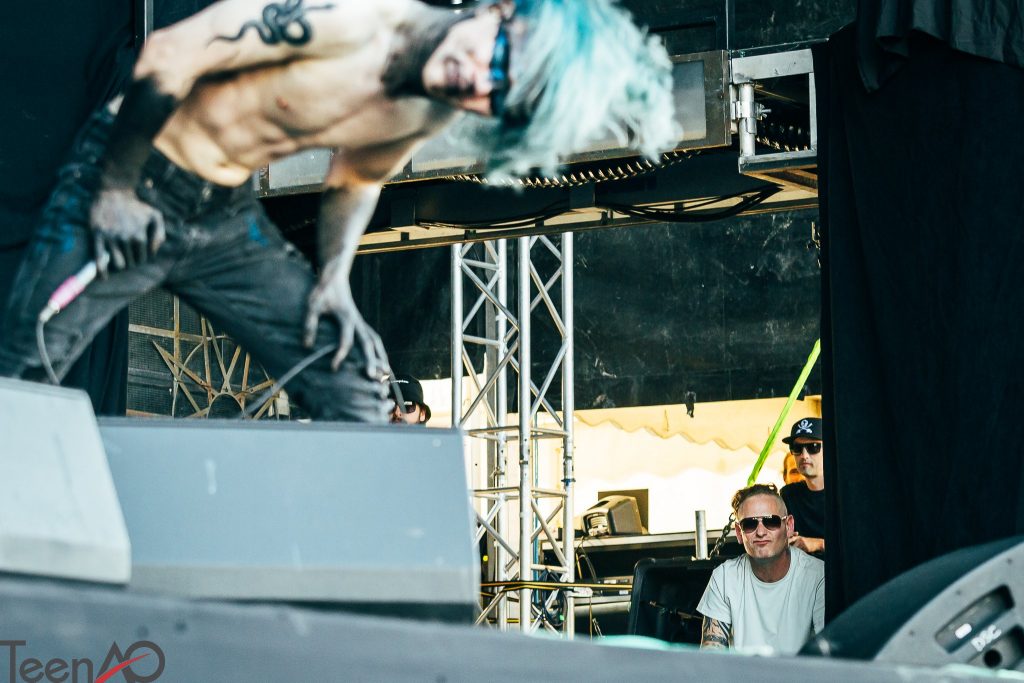 Cu toata nebunia din Ucraina, ma bucur ca am vazut din nou Jinjer pe o scena din Romania. Mi s-a parut un nice touch logo-ul trupei in culorile steagului ucrainian de pe fundalul scenei. Cred ca asta este trupa de care nu o sa ma satur sa o vad, fiind a 4-a oara cand ii vad si ascult live. Tatiana nu a dezamagit nici de data asta, cu stilul vestimentar caracteristic si vocea puternica ne-a umplut de energie pentru ce urma sa se intample pe scena Metalhead Meeting. Emotionant a fost momentul in care a mentionat criza din tara lor si a tinut sa multumeasca pentru sprijinul oferit de Romania pana acum.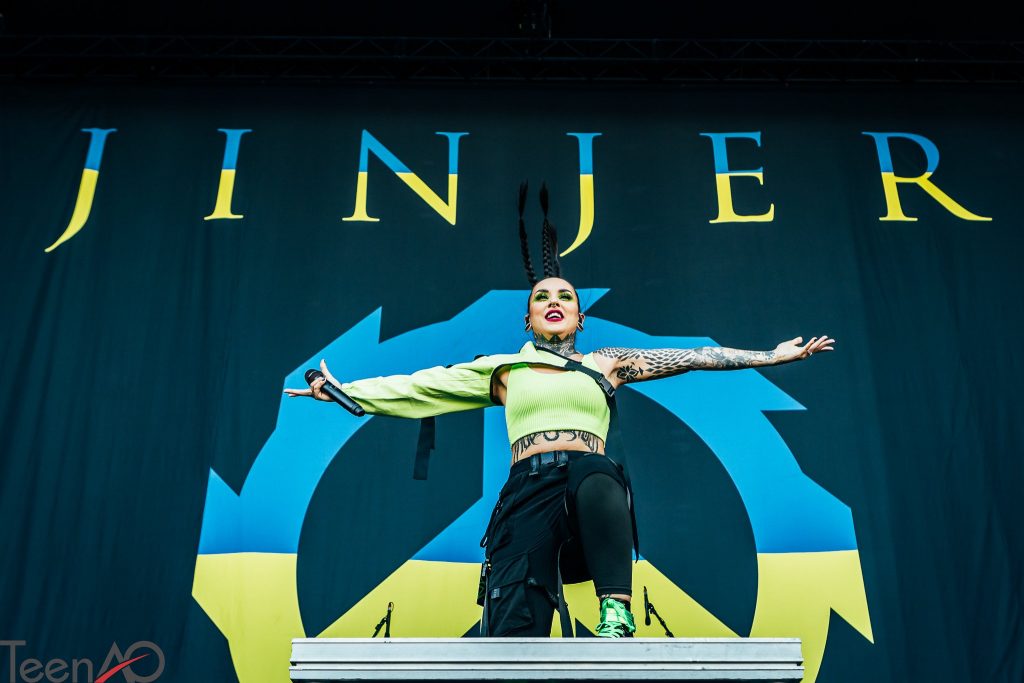 Productia concertului Slipknot ne-a oferit un spectacol pe cinste, mult mai bun decat speram vreodata. Scena a fost impartita pe mai multe nivele, instrumentele fiind pozitionate pe inaltimea scenei. Fiind primul concert in Romania al trupei, Romexpo a fost plin de toate categoriile de varsta, in ochii carora se vedea cat de mare a fost asteptarea. Am avut parte de toata energia trupei, Romania fiind punctul de start al turneului european de anul acesta.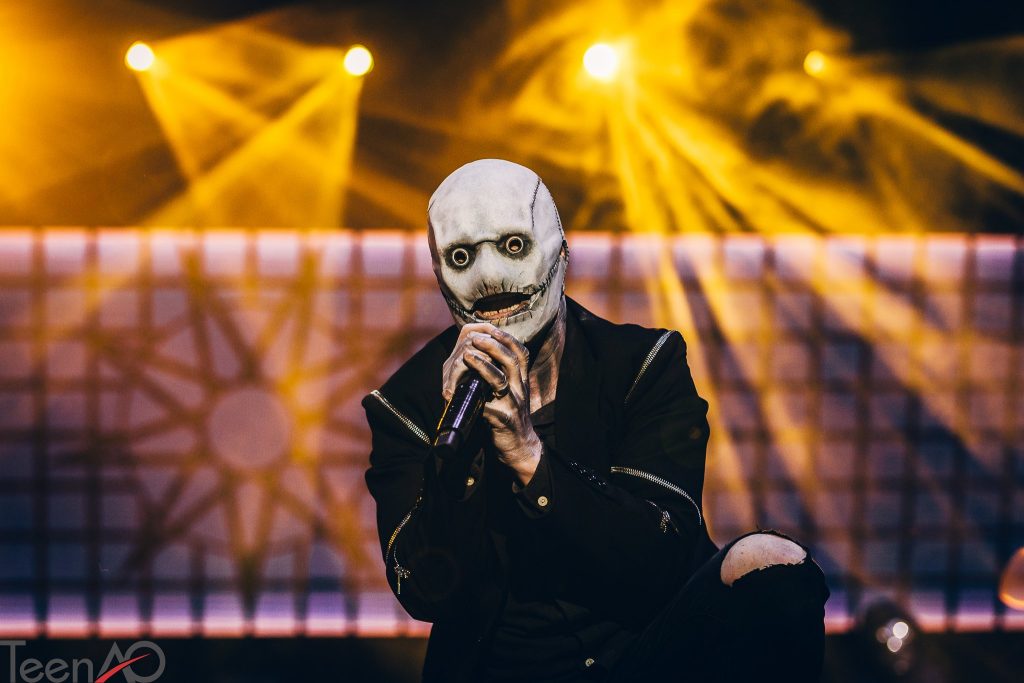 Costumele, luminile, sunetul au surprins si pe cei mai sceptici dintre noi. Si daca acesta a fost concertul premierelor, am ascultat pentru prima data live si melodia noua "The Chapeltown Rag" de pe albumul " The end, so far" care va fi lansat pe 30 Septembrie. Am venit cu singura asteptare sa ascult "Snuff"- melodia mea de betie din facutate, live. Desi nu speram sa se intample deoarece nu a mai fost in playlistul trupei de foarte mult timp, totusi dumnezeul metalistilor exista si s-a intamplat minunea. Am avut parte de extaz si fericire suprema de cand am auzit primele acorduri. Oh, the memories!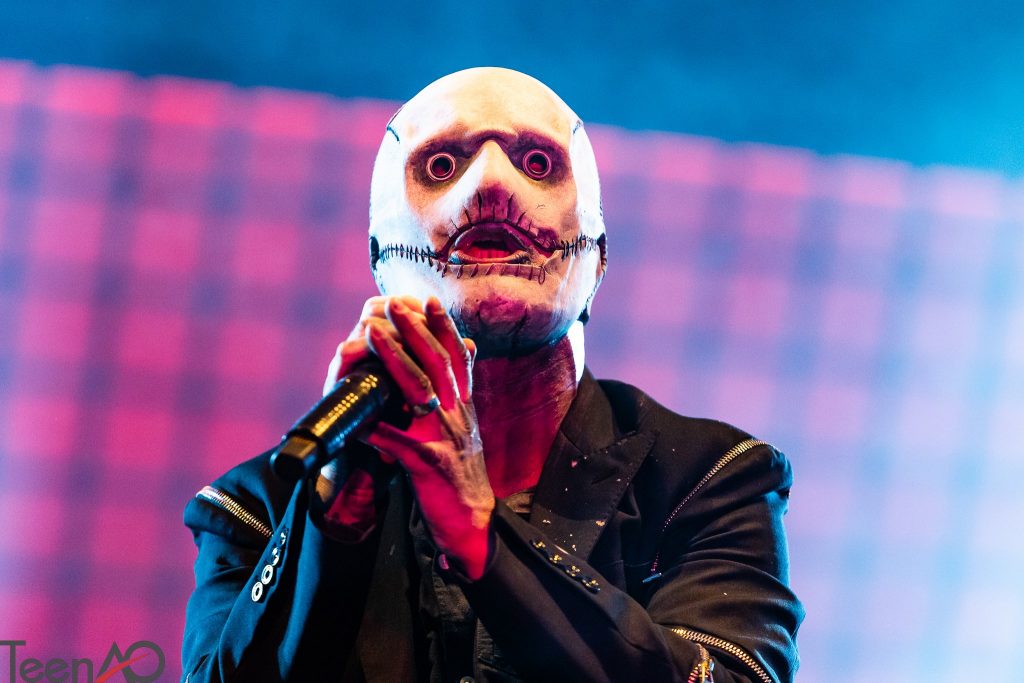 Au cantat 16 piese iar spre sfarsit am avut parte si de un moment emotionant cand fiul lui  Corey Taylor, Griffin Taylor de la Vended a urcat pe scena și au făcut un duet tată-fiu pe melodia "Custer". Ultimele 3 piese au fost cantate fara pauza, doar scurte intrerupe ale lui Corey in care ne intreba "Do you want more?" si raspunsul nostru cred ca s-a auzit de la Calarasi. Si pentru ca nu ne mai saturam, dupa o scurta pauza, au urcat din nou pentru biss si ne-au incantat cu: "People = Shit" si "Surfacing".
In concluzie, wow ce spectacol! Cand ziceau ca vin iar? 😀