After four days and four nights of extreme metals and some not so extreme but still around, I finally found my words. I wish I could but I have nothing bad to say about Rockstadt Extreme Fest. I truly believe that it is one of the best metal festivals, if not the best, we have in Romania. Everything was flawless, from my point of view.
The info point was much appreciated and also that liitle flyer with the map and the schedule made things a lot easier for many of us.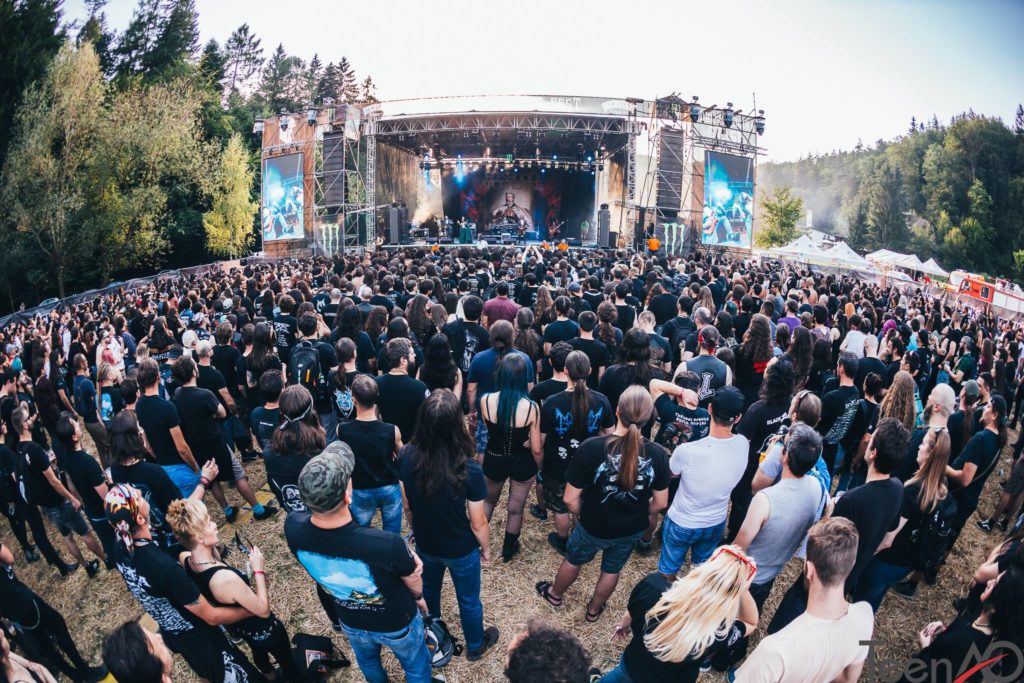 The location of the festival is just stunning, surrounded by mountains, close to the beautiful city of Rasnov, but at same isolated. Being at the base of the citadel, it allowed us to take short trips, to visit the surroundins, the cave, the city, and, of course, Râșnov citadel. One thing that was difficult to take was the temperature difference. During the day, you could've gotten a nice tan by only walking around the are, while during the night, if you were not drunk enough, you needed a long sleeve, a hoodie and a jacket.
About the pricing system, there was some waiting, but most of it was at the entrance. It's hard to let hundreds of people in through only three checkpoints, while there were others trying to get out. Other  than that, I understand the food bar was a bit crowded, and that is pretty much all. Personally, I never stood more than five minutes for a beer or anything to drink. For tokens, tho, the line was always busy. The food was very good and eveyone appreciated the longdrinks, shots and the others alcooholic drinks the bar served.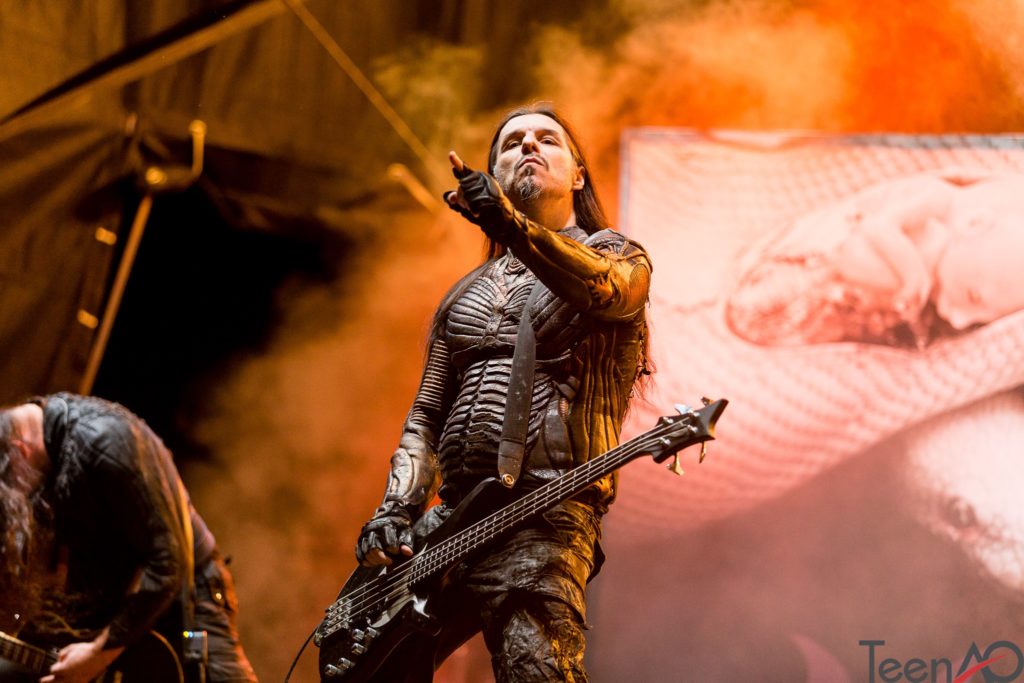 I didn't sleep in the camping areas but I think there some things worth metion. First, in spite of the all complaints, I think the price was really cheap, for what you get. Both camping areas were clean, organised, had security, so only the people with those special bracelets could get inside and some of the nicest bathrooms I saw, regarding the live show. First, there were separate spaces for women and men, and both areas had showers (in containers, with sinks and mirrors) and very clean toilets (from what I've heard, there was someone who came once in a while to clean them). I am sure everyone appreciated that, especially the girls. Still, the one thing that kept the campings from perfection was the lack of shade. Of course, the area was surrounded by forests so there was plenty outside the campnig.
Also, two bands were not able to perform but the organizers dealt with the problems in such way it was not even noticeable and everything went on schedule.
Every  night had an after-party where people had lots of fun. It was interesting and satisfying at the same time to see hundreds of metalheads dancing on metal/rock/pop, dubstep and many others genres. I think that says a lot about the maturity of the audience, being able to have fun no matter the music. Last night had a special edition of '90 tunes, which was a real blast, with people dancing on the stage, everyone jumping around on songs like Captaion Joe (and actually doing the dance), la isla bonita and so on. It was quite an end after four days of extreme metals.
I think that other things that people appreciated were the concrete sidewalks, the "charging area" for those who slept in tents and had little access to a power source for their phones, and the organizers attetion for preventing the "mud", the classical mud we're used to at this event. Fortunately, the weather was on our side and we received four full days of sun. There was also a pretty generous merchandise area, with a wide range of t-shirts and CD-s.
About the concerts, I think every band brought something different  and unique on the stage. Though I appreciated every person  that got up on the stage, I didn't got to see all of bands (but I've heard most of them). Regarding the show, the sound was almost flawless, with small exceptions, but overall better than what I got from a festival so far.
Because it would take many pages and much time for you to read them, I will stick to what I think were the best live actions. I will also be a bit cliche, but most of the headliners slayed the stage. WASP came with so much energy and power, it shocked everyone, and I am so grateful I got to see a piece of music history along with some other thousands of people. Powerwolf put on one hell of a show, even without all their fire toys, kept the audience alive with energy and enthusiams, while singing about werewolves and vampires in their homeland. Some people complained about the sound not being high enough. I think it was more than decent. Amorphis was impressive in a… different way. Their music has lots of soul and feeling, so it was more emotional, to say so, with songs like Silver Bride and House of Sleep. One great thing about Amorphis. Their live performance is so close to the recoreded version, it hurts. Obituary is not my cup of tea but people described the show with some big words.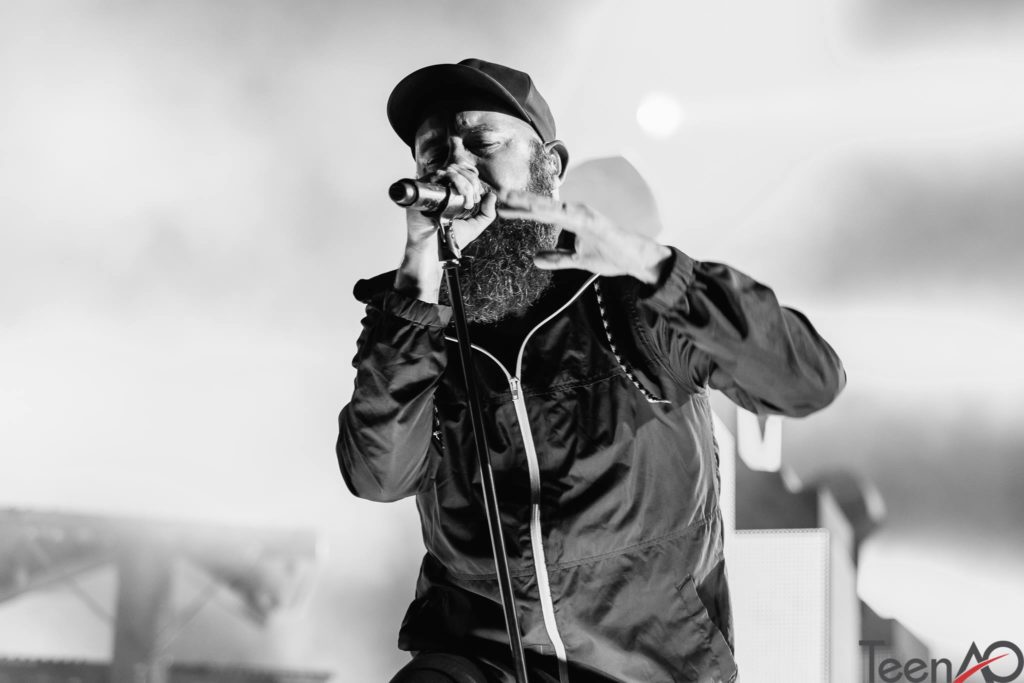 In the last night, InFlames ended the festival with a show to remember. With a full Wacken stage set, with lights, led screens, projections, light pillars and fireworks, everything was insane. It was late, after four days of boiling during the day and freezing during the night and everyone enjoyed every second of the show. There was a great communication with the audience, the guys smiled all the time and were obviously excited to be there.
I will also mention Septicflesh here because they had a show that impressed me beyond any expectation and I think they deserve to be close to the headliners.  Their music is more than fascinating and seing them live really brings everything to a whole new level. You can't help but feel their music.
Other bands I really enojoyed from the main stage were Dirty Shirt (which I saw before but never get tired of), Brujeria, which were totally crazy, with their mexican vibes and funny attitude combined with the hard guitar riffs and drums. GoatWhore had an interesting sound and Belphegor made a really nice show.
Fleshgod Apocalypse finally managed to get on the romanian shores, after being robbed and having to cancel their concerts, including the one from the Indoor Rockstadt. Man, they killed that stage. First, their costumes, make up, attitude were basically yelling that was going to be good. Their mix of classical, renaissance sound combined with extreme drums and guitars, alongside the beautiful opera voice of Veronica  and the deep powerful vocals of the leadsinger just takes you to a very interesting trip through "space and time".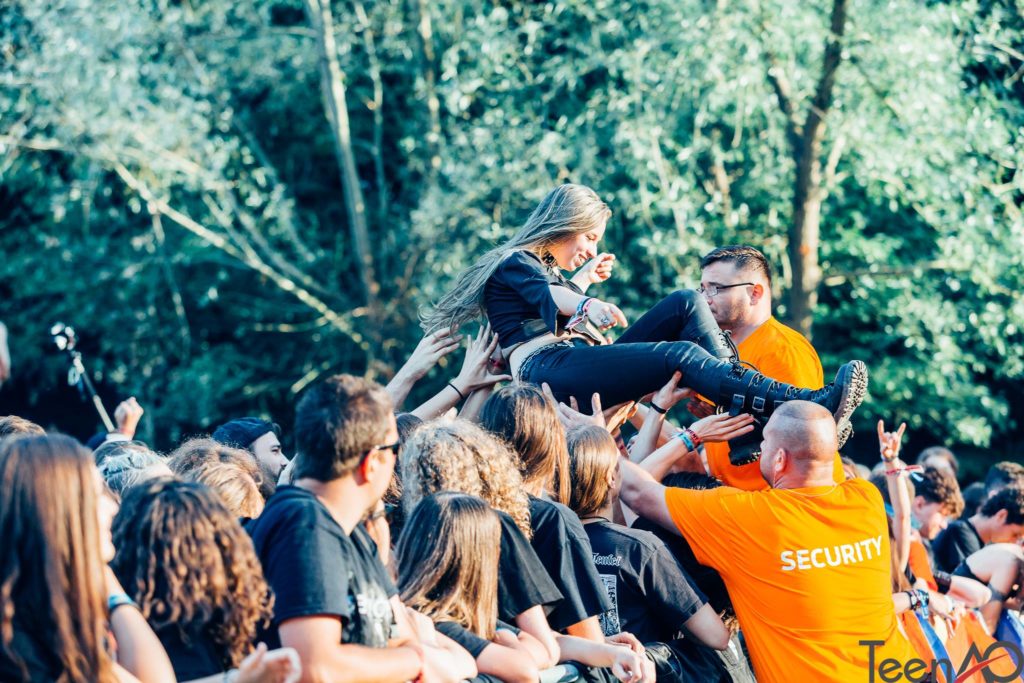 About the second stage, first band that got my attention was W3 4R3 NUM83R5, which was also the first band I got to see from all the festival. I knew some songs from them but never got the chance to see them performing live. Pleasant surprise. The sound was very good, some nice djent, lots of energy, great communication with the public.  Also, Sur Astru was a very interesting experience and I think these guys are going places. Impure Vilhelmina and The Thirteenth Sun had pretty good shows but I would enjoy more to see them in separate shows, as I think they could do even better.  Gutalax was at least fuuny to watch, and they had show people kept talking about.  As for the main stage, the sound was nice and clean and every band played according to schedule, no events, just more crowded by the day, which was a good thing.
As I said before, I wish there was something even remotely bad about this festival, but it isn't. I talked to people that never missed an edition of REF and they said this festival is just getting better and better, more and more professional. I asked some that came this year for the first time and they were surprised. As for me, I shall never miss a year of Rockstadt Extreme Fest. Congrats to everyone who puts tons of  effort, every year, into making this, the best metal festival from Romania.