With such a name and artwork, you know this is going to be a fiery and intense album, but a very fun one. We'll all go down burning in flames, but at least make it funny. Delain are coming to you on February 7th with a brand new album that is sure gonna make waves and not just out of air (because sound propagates as waves – haha bad joke time over).
The album promises to "leave all stereotypes and preconceived notions in the dust – exploring themes of impending doom and human indifference – making this their boldest, most daring and undeniable offering yet". Even more so, it's described as "carefully yet powerfully weaving violent riffs, synth heavy soundscapes and fully orchestrated compositions with vocalist Charlotte Wessels' unmatched vocal potency, while not straying too far from the band's established sound ". I am curious to see how that checks out.
We've already had the chance to listen to the first singles, Masters of Destiny, Burning Bridges, and One Second, which already showcased the different direction this album is taking. I will not dwell on them since we all (should) know them, but I have to mention that Masters of Destiny absolutely blew my mind and is right at my personal top of Delain songs.
I, for one, was very excited to hear the new album, so let's skip right to it, shall we?
We Had Everything begins with a synth-techno beat. Is this Delain, is this Kraftwerk? I know they also have a song called Let's Dance, but this is also a banger. Not much in terms of symphonic and unlike anything we've heard from Delain, but it's still interesting. Charlotte's vocals are as clear and on point as ever. The whole vibe is resembling of Apocalypse & Chill, with deep and haunting lyrics, but a beat that is clearly not that :))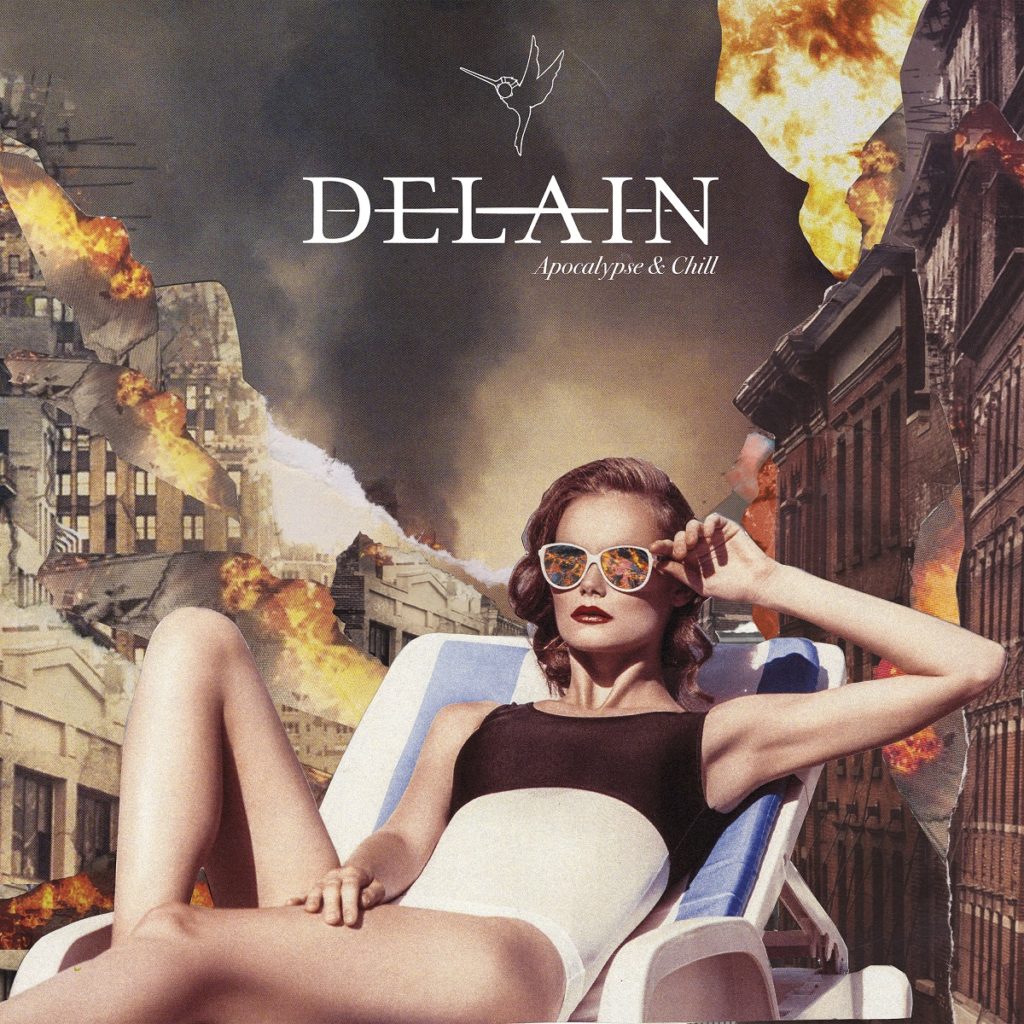 Old-school techno pop again with Chemical Redemption, but this time it's heavier. It's a mix of so many elements that should not work together, but somehow they are just so Delain that they work together.
Vengeance is a duet with Yannis Papadopoulos of Beast in Black, so it sounds interesting already. I don't think their voices go together as well as some of their previous duets. The song is a bit more similar in vibe to Masters of Destiny. The chorus is gonna be catchy. The lyrics are a masterclass in …vengeance, anger, and even pettiness, so I will personally say Big Mood!!
To Live Is To Die is basically an expanded version of Carpe Diem. 6 stanzas, 2 of which are the chorus And we are back at techno synth, but this time it was too much for my taste.
Let's Dance – I can only hear that name in a David Bowie tone and voice. This is one of the songs that saw the day of light in Delain's previous tour, having a bit heavier riffs and slightly distorted vocals. But funnily enough, this song doesn't actually make me want to dance. The beat is repetitive and tires me out by the end of the song. Still, I think my opinion is unpopular and we'll be hearing a lot of this live. Maybe it will grow on me.
Creatures has the hardest intro so far and I am intrigued. Very apocalyptic lyrics delivered impeccably by Charlotte. I love that the song is not too much and I just want to discover more of it. As the song goes on, I am really digging the instrumental. One of the highlights of the album.
Ghost House Heart is finally the piano and strings ballad I was waiting for. We are soon getting a video for this one and it will be amazing. Lyrics are not that complex, but I love the melancholic and flowy sound. I am a sucker for a good orchestral ballad and just picture myself waltzing in an abandoned Victorian manor. Definitely one of my favourites if not my favourite.
Legions of Lost is back with riffs, choir – we even get some Latin thrown in -, and orchestral sound, preparing us for battle. The vocals are more whispered (if Billie Eilish was doing a Delain song, this would be it). Charlotte is doing so much and pushing herself on this one, so it will be interesting to see how this translates live. The lyrics are a strong call to fight and fight for those who cannot fight anymore. Another good one.
The Greatest Escape starts with more soft keys, so I instantly dig it. This is so melancholic! The intro has this very shy glimpse of Scarlet, so fans of that song will be delighted. This is going straight on repeat.
The last track is the instrumental Combustion, which is showcasing Timo's incredible guitar technique and how well it goes with Joey's kick-ass drumming. This double solo has been showcased on stage, but it's even bigger than I remember. What a way to end the album! Impressive musicianship.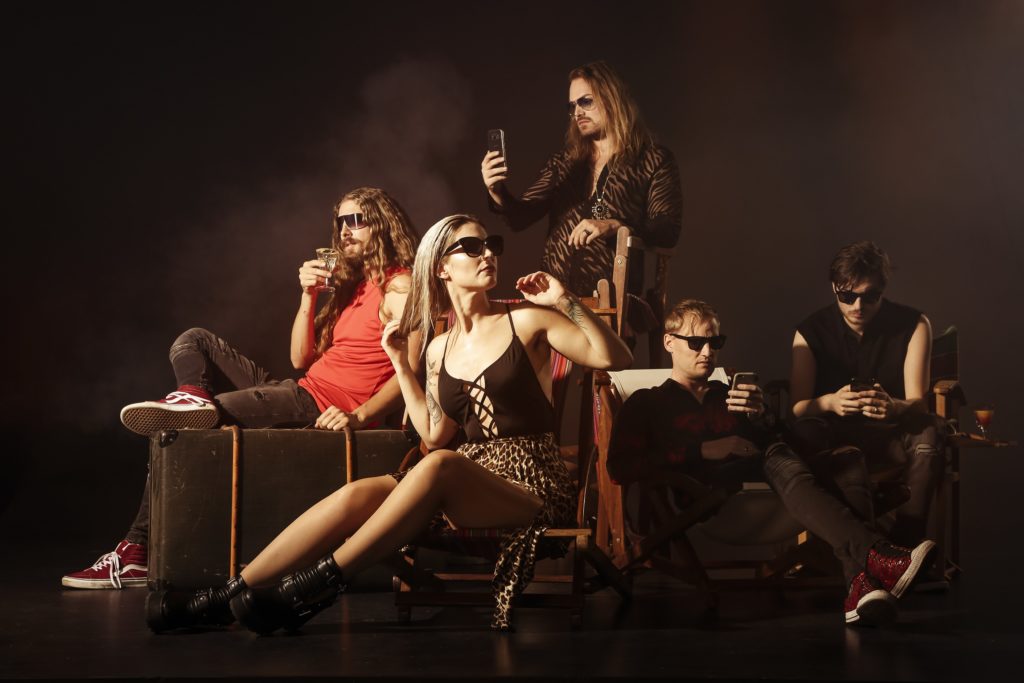 Woah! This was a lot. Time to recap and give some final thoughts. Apocalypse & Chill is not a fan-service, in the way that it doesn't cater to what is expected. It's not stopping for anyone. It sounds nothing like their first albums, so if you're looking for something in the tune of that, keep looking. However, this is loud and brave and unapologetic.
Take it or leave, but this is here to stay. Apocalypse has never been this much fun!
I feel like the album has a few clusters of style and influence in sound. I don't know if it's because it was written and recorded in parts like they used to do, or it just happened. There are some songs that won't be making it into my playlist and a few ones I really like. In some parts the synth techno got too much for me. I am also not crazy about the "screaming singing" we get more of this album, but that's just because I am not a fan of that genre myself.
The songs are different but they work together and they show just how much the whole band has grown and evolved. From Charlotte's growls (and frankly all of her vocals) and Timo stepping up big time and getting a chance to shine, to a whole new sound and everything they are doing with it.
I cannot wait to have the album in my hands and play it many many times on repeat and see how that changes it. I also want to see how the songs go live. It's always interesting to see which songs take a life of their own.