Blazing Desert Metal descended upon Bucharest with Myrath and Eleine enchanting us for a night.
Eleine are the perfect opener for Myrath, close enough in style. After all, we do see their frontwoman, Madeleine Liljestam , in a traditional bellydance outfit. And boy does she put on a show! The songs are interesting and it makes for a nice show for those who don't know them. Very visually pleasing. Unfortunately, the sound was quite bad, with drums cranked all the way up and vocal lines indistinguishable at times. Guitarist Rikard Ekberg deserves some praise for his really great interaction with the public.
Myrath are no strangers to Romania and they packed Quantic Club once again. This was my 4th time seeing them and I was really excited because they have been growing so much and their show has become so much more. It's not every day that you see a band bring their own carpets and pillows on stage :))
The sound got better for their but not ideal and the lights were a real struggle for photographers, since they never actually light up Zaher and he got a bit lost behind the smoke.
Back to the good parts, the guys delivered! I truly love their attention to detail and their commitment to bring something extra and to do something special. This tour they have been bringing their producer Kevin Codfert on stage to join in on keytar (portable keyboards) for a couple of songs. They have a lovely bellydancer who just kept getting better and better throughout the show.

And as if that is not enough, they even had an illusionist! Yes, imagine floating sticks and tables and even floating Zaher!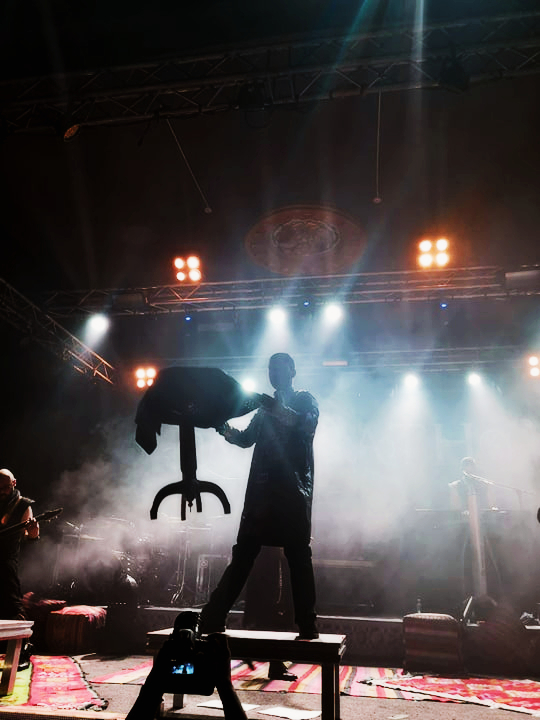 They actually put thought into bringing props and creating interesting costumes. So glad to see men be creative about how they dress on stage and not just get away with basic tshirt and jeans combo.
But enough about that, let's get to the music! That's why we're here after all. Their setlist took us through their albums, including all the well known hits such as "Tales of the Sands", "Endure the Silence", "Believer" and the very strong songs off their latest album which are already classics: "Dance", "Born to Survive", "No holding back", "Monster in My Closet" and obviously the title song "Shehili". Though I think I would have liked them to start with a stronger bang to match all the craziness already on stage.
I have to admit I don't know all their songs that well, but even for those I didn't know it was such a pleasure to listen and watch!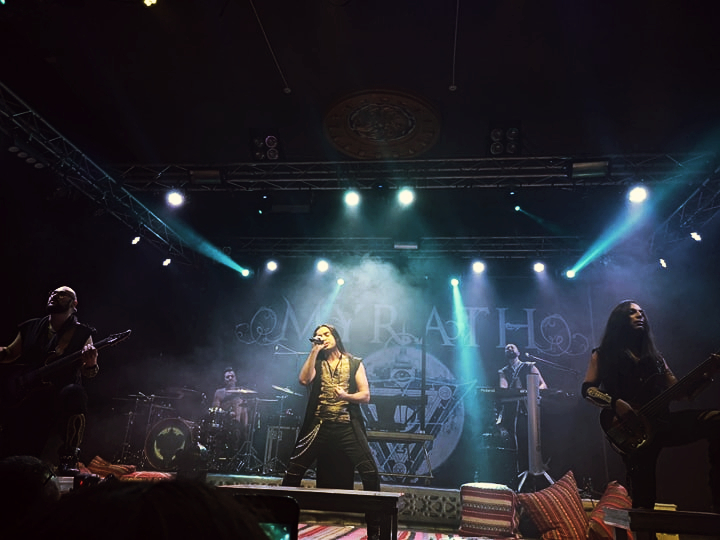 The whole show is just such a great ride with so many things happening that make it memorable. Truly, it is an experience to take part in more than just a number of songs played. I was pleasantly surprised to see that they filled Quantic and people really joined in for the fun. They also announced that they would be coming back to Romania with their new album, so I am excited! This tour saw them go to Brasov as well, so the future looks very bright!