We all know why we gathered on 6th September in the lovely Quantic Pub, on a warm autumn evening. To witness the expression of art in its best progressive form. To forget about everything that upsets us and enjoy the beauty of three amazing bands. To remember that even if the summer is gone, we still have places to be and people to see. As some would say, just a regular night with Leprous, Agent Fresco and 22.  The show started according to schedule, with a modest audience. I knew nothing about 22 before the show. I actually found out they are going to play one day before. A prog-rock band from Norway which turned out to be a big influence in both Leprous and Agent Fresco's careers. They define their own music style as an eclectic, energetic and stadium-appealing progressive rock outfit, which I can't really speak against. Unfortunately, they only played for half an hour or so, but they killed it! So much energy, so many positive vibes and such a good and clean sound. It's easy to tell the similarities between these three bands, as 22 made a perfect introduction to what was there to come.  As a personal opinion, I think they got less audience than they deserved.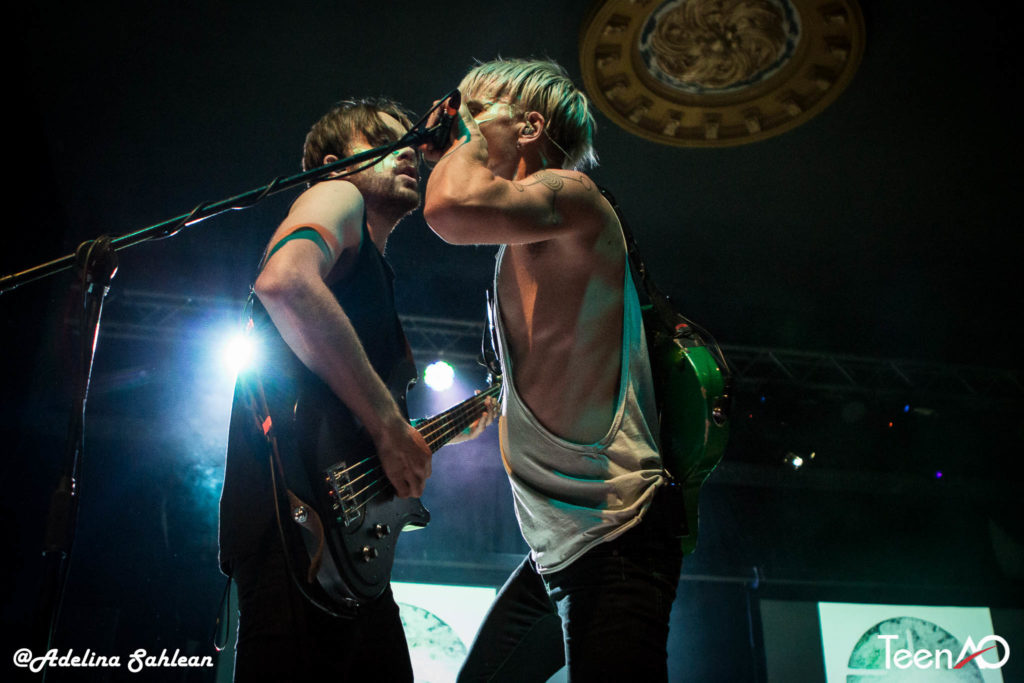 I did come with some expectations regarding Agent Fresco. I discovered this band by accident while listening to some Leprous and immediately fell in love with them. Their music is both complex, being a mix of many genres, and cinematic with a hint of soul and many "math moments". On stage, everything sounded even better. Arnor's voice is just impressive and clean.  The atmosphere was surreal, as their music is straight genius. We all got to enjoy both famous songs as Dark Waters and Pyre and other less know, like See Hell and The Eyes of a Cloud Catcher. As the songs kept coming, the volume of the people inside the venue increased. There is something about Agent Fresco, almost magical, that sends good vibes and makes you feel confident, but not like moving a mountain confident,  just "life is short, enjoy it" confident.  It is definitely a band I am eager to see again and if you don't know about them, listen to them and buy their work cause its worth it.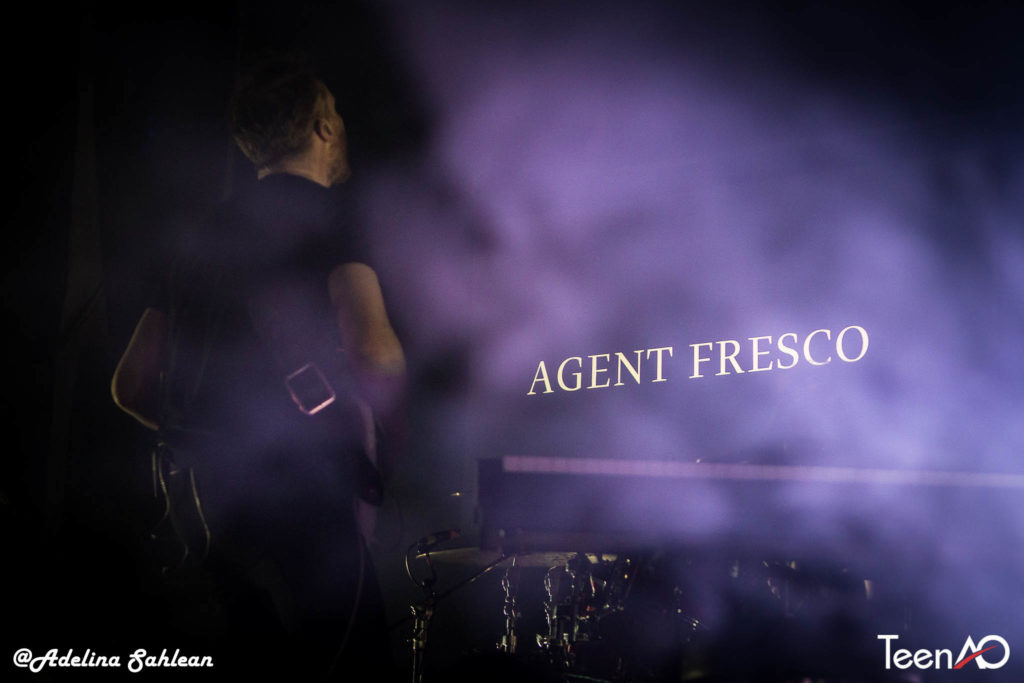 Leprous is a band that doesn't need any introduction anymore. A band that grew in a few years more than others did in decades, and became, easily, one of the most influential progressive metal bands. Their approach of the genre is one of a kind, psychedelic, with heavy drums, both distortion and clean sounds on guitars, melodic piano parts, and Einar's incredible voice.  On 6th September, they came, they saw and they conquered our hearts. As I said many times before, one just can't have enough of this band or their music. Every show is a journey, every song is a rollercoaster of emotions, states of mind, thoughts, and feelings. This journey started with a beautiful cello intro, followed by "Bonneville", the first track from "Malina". It's a bit funny but still impressive to see how the audience reacts to Leprous concerts. It the beginning, everyone has a "hit me with your best show" face and they slowly grow to be speechless, gazing with big eyes, singing every word, pouring love and respect, as the band goes through many stages and songs. On stage, things stay the same, as the guys are chill and quiet in the first moments, then they lose their minds and everything turns into a live piece of art. One hour and a half passed like five minutes for me. The transitions from the older songs like "The Flood" to "From the Flame"  shows us the band's ability to pass from heavier metal sound to a song with more of a sensitive note, making the whole show flow like a wave. You know it's gonna disappear but you always hope it will come back. I think the best you can achieve, as a band, is when your music goes deeper than the hearing. When you feel it in your bones when Einar's voice is sending chills down your spine when Simen's bass rhythm vibrates through your whole body and Baard's drums follow the heart beats. You can clearly see how every member of the band gives 101% up there, enjoying and working at the same time.   Because we were such a good audience and the first SOLD OUT show from the tour, the band spoiled us with "Angel",  a Massive Attack song.  As everything comes to an end, so does their journey, when the sound gets more serein but still imposing and everyone gets sad because they know it's coming. Besides the great music, we got to see some very cool video projections and a nice "light-show" that completed the concert, along the way.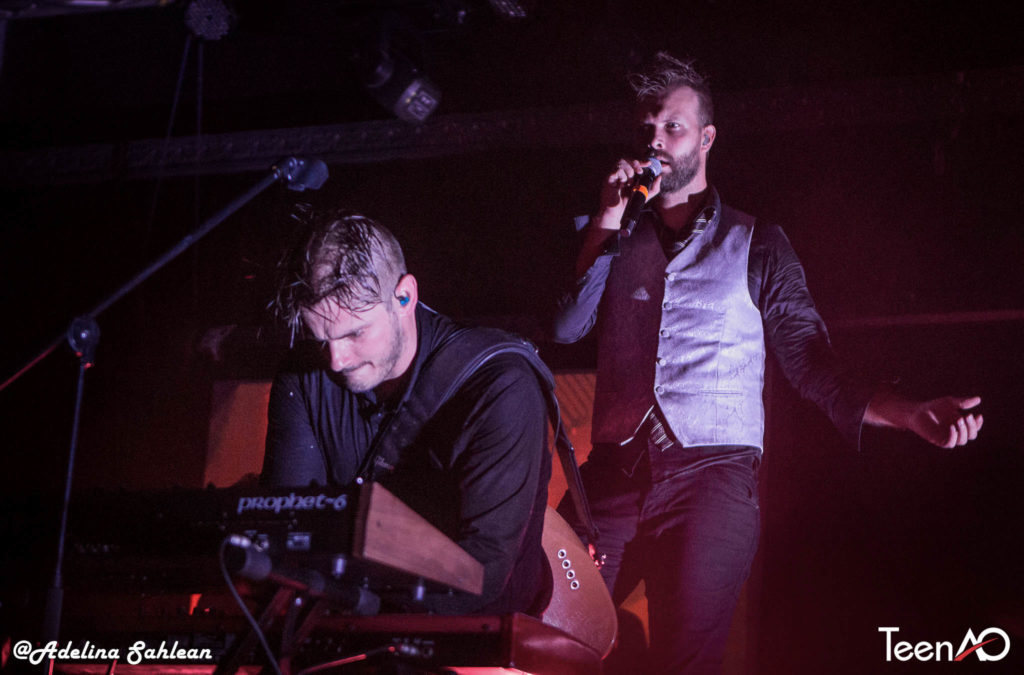 The guys played both songs from their latest material and some old songs, for the old Leprous fans. It was a show to remember and definitely one to repeat. For everyone out there that is a Leprous fan and did not get the chance to see them, wait no minute longer! It's a must!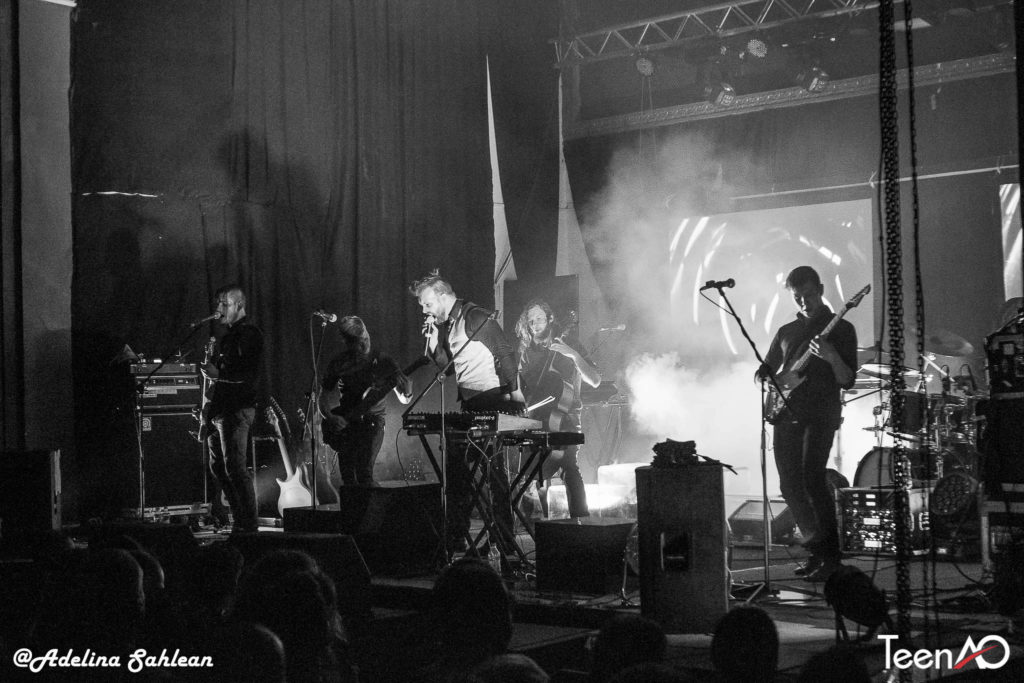 As a gift for us, after the show, all the bands came for a small talk, some pictures, some autographs, and many smiles. Big congrats to the sound team, because they did a great job, as always. Another thing that made me happy was the merchandise area which had various goodies and many clients. I really enjoyed the organizing part, as the concert had a very friendly vibe with no golden circle pits, no excessive rules and so on.