Apocalyptica descended upon Bucharest in a show we will surely remember. They have been celebrating their 20th anniversary for a few years, so we were glad to see them return with Apocalyptica plays Metallica by 4 cellos.
First of all, we all know Apocalyptica, the world famous metal cello band. I had seen them last year in a festival so I already knew just how incredible their live show was. That being said, we were not ready for what came. It was an incredible night of emotional music, that left us all wondering how they can do all of that with just cellos. But more than that, their stage presence, their charisma, their wit, all made for a great evening.
The show had two parts, the first seeing the 4 celloists in front of panels, creating such a powerful image. Would have been much appreciated if the stage was not so low, and most of us could have actually seen that. The magic of a cello show is that the audience can be heard so much louder, somehow making a 1700 people show seem so intimate and special. Though you'd expect the public to singalong a bit more loudly to well known Metallica songs.
They started strong with bangers like Enter Sandman and Master of Puppets, continuing to play songs from their first ever album (obviously Metallica cover album). It was really magical from beginning to end. Even for those who knew the band, myself included, it was surprising and incredible to hear it all and know it's being done just with 4 cellos. The sound and atmosphere was just so intense.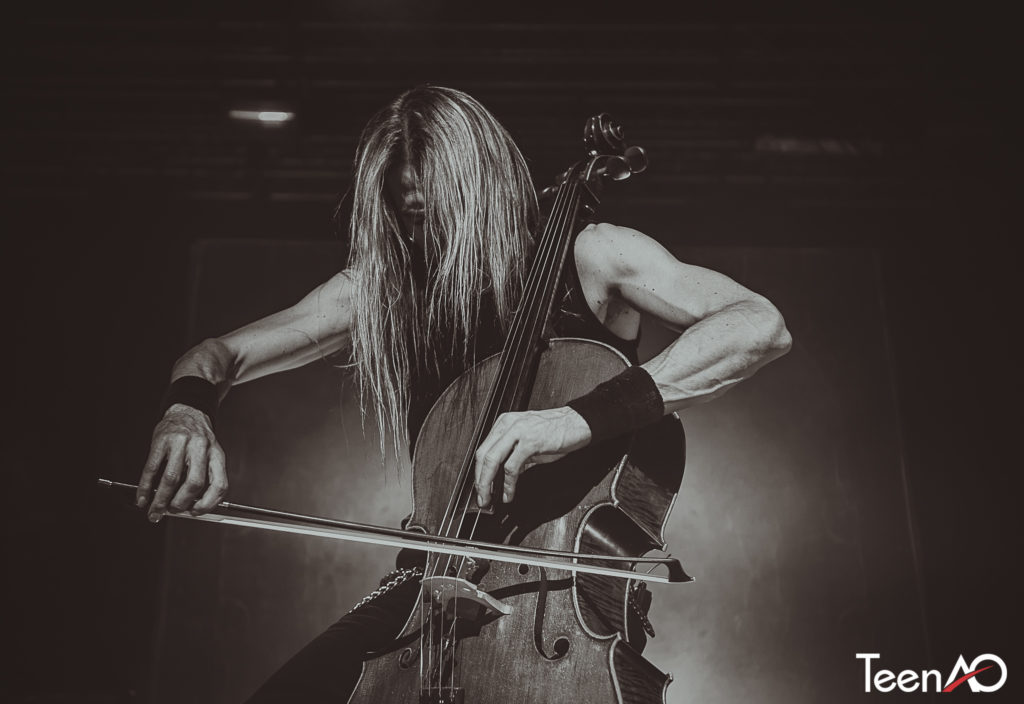 The second part of the show was heavier, with the appearance of drummer Mikko Sirén and hist very interesting drum set. They took us through well known songs, but also included some gems such as Orion or Escape. And for a little snippet for those who paid attention, during Seek & Destroy, they also gave us some tunes from AC/DC's Thunderstruck.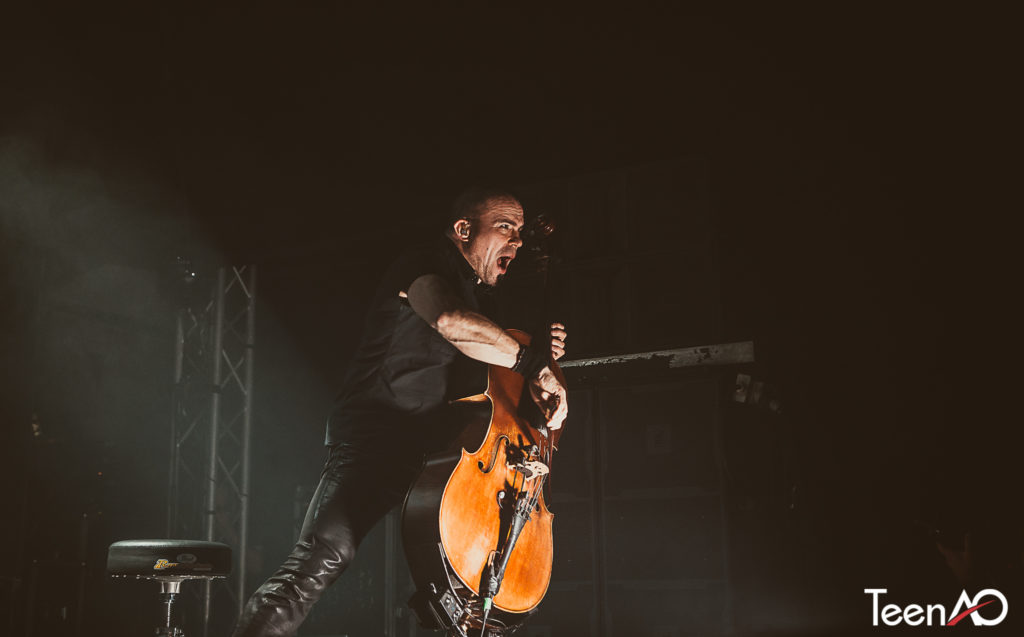 What I must definitely mention is that I have rarely seen better interaction with the public. Eicca and Perttu took turns engaging the crowd, sharing anecdotes, being funny and very charming. Kudos to Perttu for being quick silver on stage, running all around while playing a cello. And a huge bow to Eicca, who clearly fought through fever and illness to still give us one hell of a show.
It's been a couple of days and I am still thinking of how great the show was. We all knew they are great musicians, but seeing them on stage is something else. The whole show is just something else, pure magic. I am so glad we were able to see them in Bucharest once again, and let's hope we do this again soon.